About
Simatek Bulk Systems A/S
Simatek Bulk Systems is a Danish export company located in Hoeng, Zealand. We began the development and production of bucket elevators back in 1983 and we have played an active role in the dynamic bulk handling industry since then.
Our core business includes development, sales, and servicing of bucket elevators. We market and sell bucket elevators globally and attend to delivery, installation, and start-up.   
Flexible and space-saving conveying system
The bucket elevator is a flexible and space-saving conveying system designed for combined horizontal and vertical conveying of bulk products in e.g. the food processing industry and the pet food industry.
The elevators are built in modules, and can be adapted to more or less all individual customer requirements. It is a safe way of conveying products since the products remain in the same bucket from the inlet to the outlet.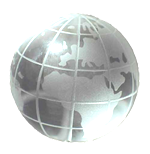 We offer customized solutions ranging from delivering single conveying systems to full-line supplies consisting of several elevators. With a visionary development process, we have succeeded in developing a flexible system which can be adapted everywhere – depending on the requirements and wishes of each individual customer.
We continuously work to keep our position as one of the world's leading manufacturers of pendulum bucket elevators.