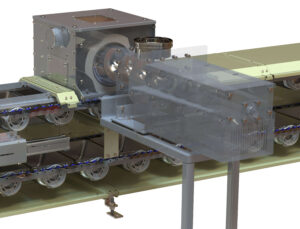 Simatek Bulk Systems introduces a new Forced Feeding System  with a screw feeder module which – in combination with other initiatives – makes pendulum bucket elevators very suited for conveying complex powders that are non-easy flowing, fragile, abrasive or explosive.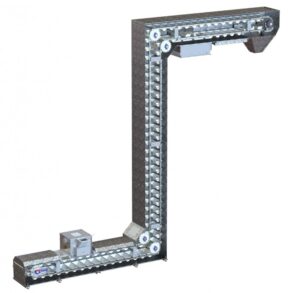 Our latest elevator development, Type 44G Basic is mechanically similar to our standard elevator series, but has a lighter design. Compared to Universal Elevator Type 33E, it operates with larger buckets and therefore has 25% higher capacity. It is produced in galvanized steel plates and is available in construction forms A and C.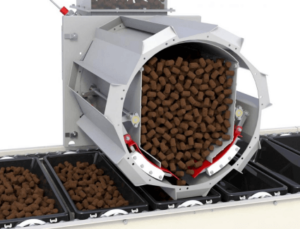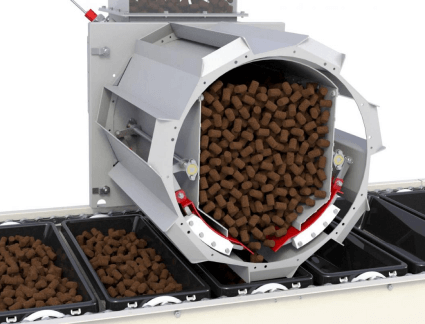 The Simatek Drum Feeder is now EU patented and currently patent pending in the USA and Chile. It is designed for feeding bulk products, such as aqua feed, pet food and other free flowing bulk products. It is based on a design, in which each bucket is suspended individually. The system provides a number of advantages over traditional designs improving capacity, reducing wear on moving parts and limiting the risk of malfuncion. The filling mechanism allows for each individual bucket to be filled to around 90 percent, compared to around 60 percent for traditional systems. This also makes it an obvious choice for retrofitting existing systems.