We have introduced a new screw feeder module to be added to the patented Simatek Drum Feeder enabling a smooth conveying of complex powders. 
With this screw feeder module it is possible to secure a high filling degree in a process based on individual batch feeding of the elevator buckets without product spillage.
FRB - Buckets without overlap
In combination with the Simatek Drum Feeder conveying is without bucket overlap. This to eliminate mechanical contact between the buckets – reducing friction and the use of guides.
Conveying with FRB buckets without overlap, will increase the operational reliability and reduce wear considerably.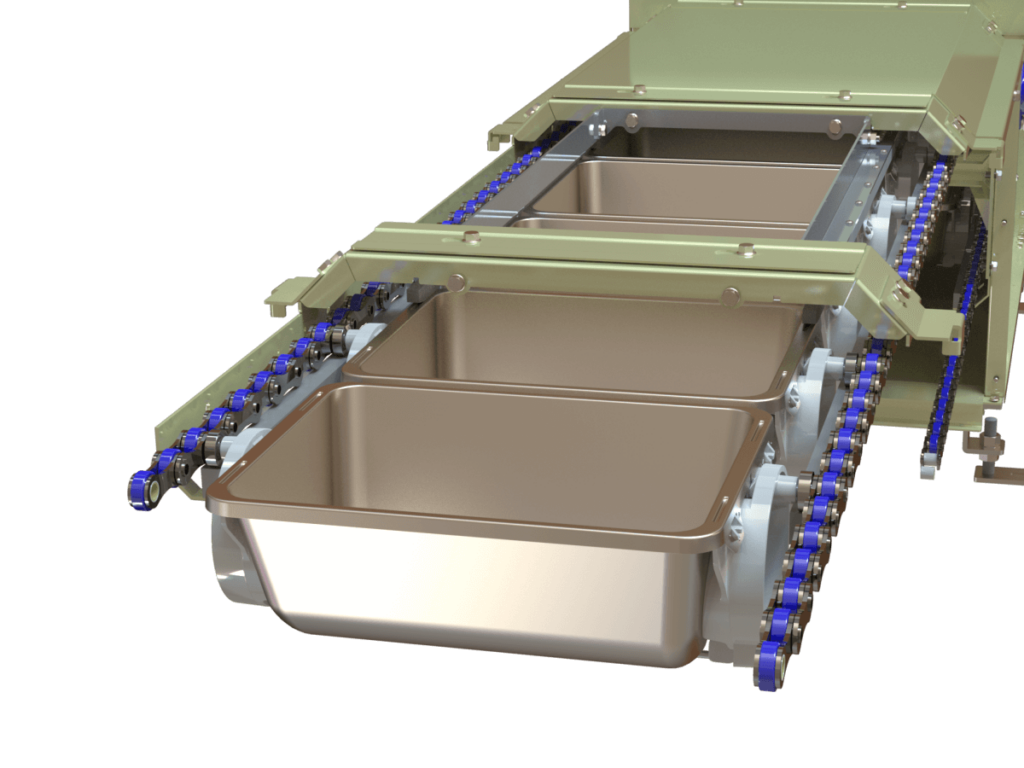 Buckets with bearing suspension
In traditional pendulum bucket elevators the buckets are suspended between parallel roller chains. However, certain powder types will generate significant wear and therefore roller chains are generally not the best solution for abrasive and fine powder types.  
For very abrasive products or applications for which chain lubrication is not an option, Simatek Bulk Systems offers bearing suspended buckets. With these buckets wear on the roller chain will be basically eliminated.  
The closed and lubrication free bearing construction generates less friction and has a documented 40% power consumption reduction.
To witness the effects of conveying with a Forced Feeding System we offer our clients a free test run of their product in the Simatek Bulk Systems test center. Please contact our sales team fur further informaion.