Simatek Universal Elevators - a gentle and flexible solution
A long-running development process on the elevators has resulted in a broad variety of pendulum bucket elevators which have been customised according to the comprehensive demands of the industry to in-house transportation of industrial bulk products. Simatek Universal Elevators are suited for continuous processes focusing on reliability and maintenance.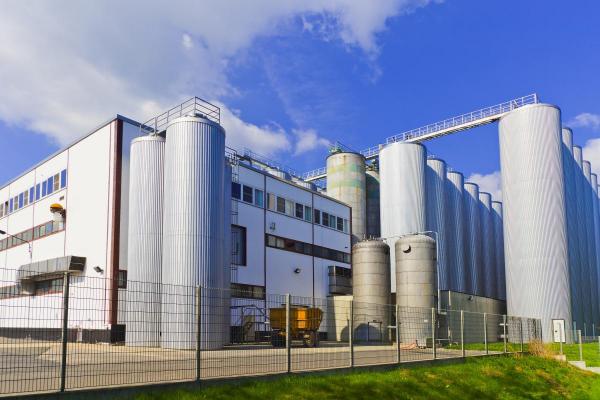 Simatek Universal elevators are often delivered in a 3-in-1 solution in which horizontal and vertical conveying is combined in one conveyor. The design is flexible and the number of inlets and outlets is customised to the requirements of each application.
The actual conveying of products does not generate any dust. Dust absorption is only needed at the filling and emptying station. A closed elevator solution in a cleaning-friendly design ensures high practicability when conveying dusty products.
Low conveying speed and chains in a wear-resistant quality ensure a reliable conveying and longevity on the wearing parts. For very abrasive and complex powders, raw meal and premix we recommend our Forced Feeding System, which is a screw feeder module attached to the Simatek Drum Feeder (CBFS – Continuous Batch Feeding System) which in combination with our friction free elevator buckets (FRB) with bearing suspension – without overlap and with limited forced control – will ensure operational reliability and minimum wear.