To remove iron-containing impurities from granules or powder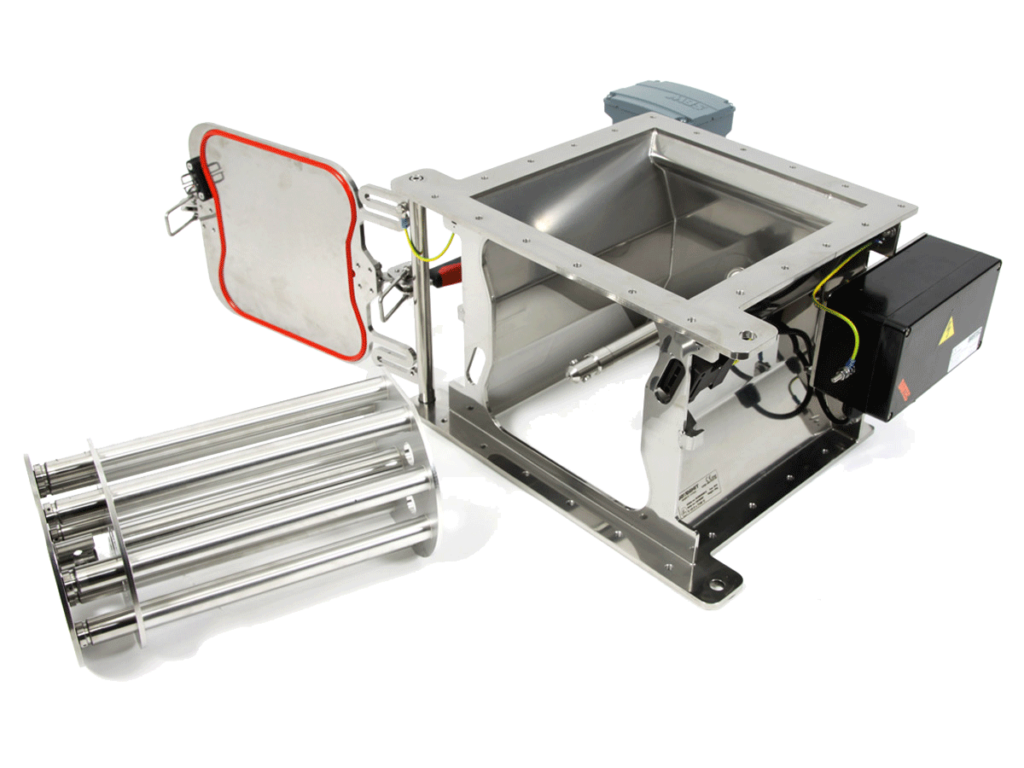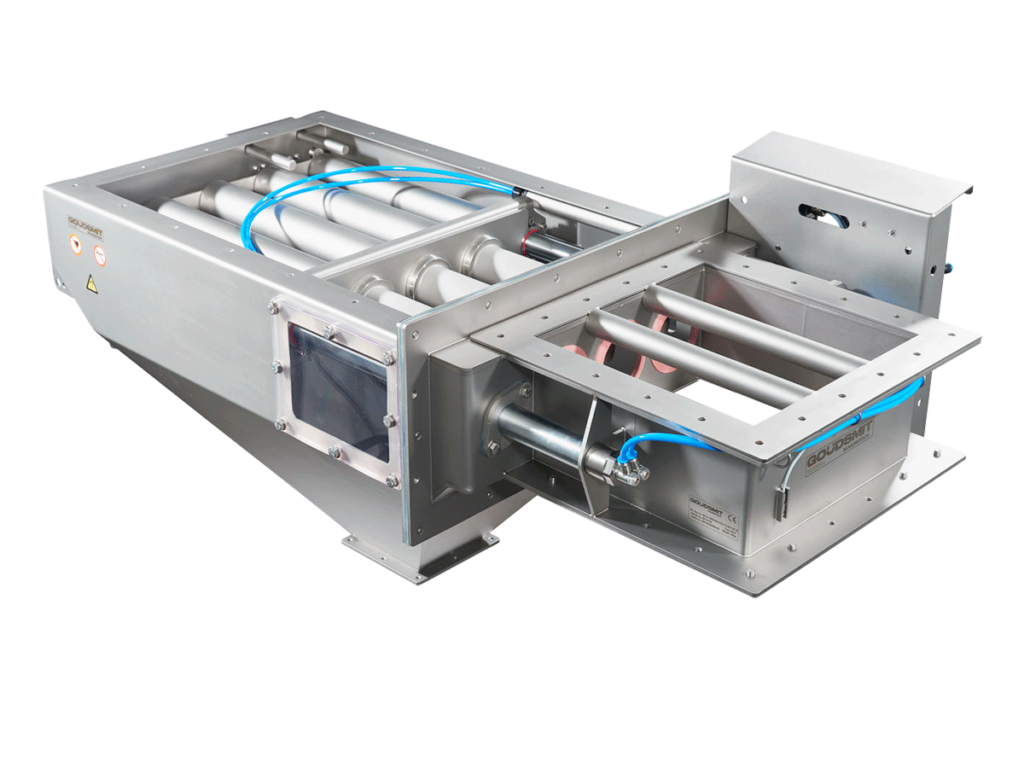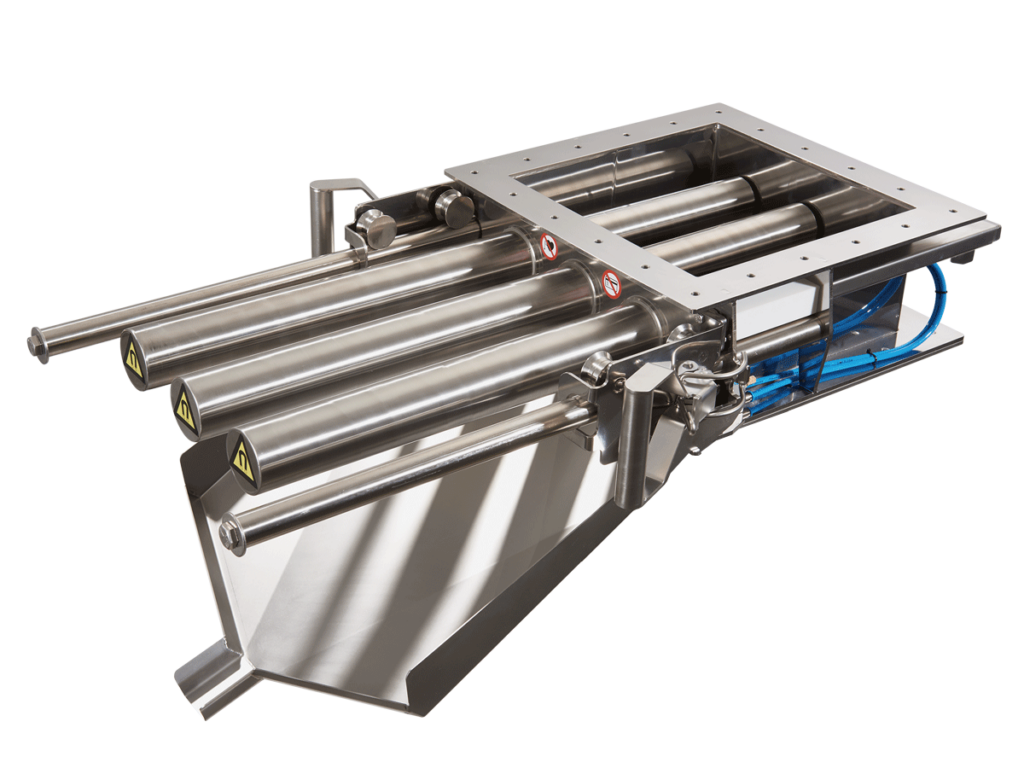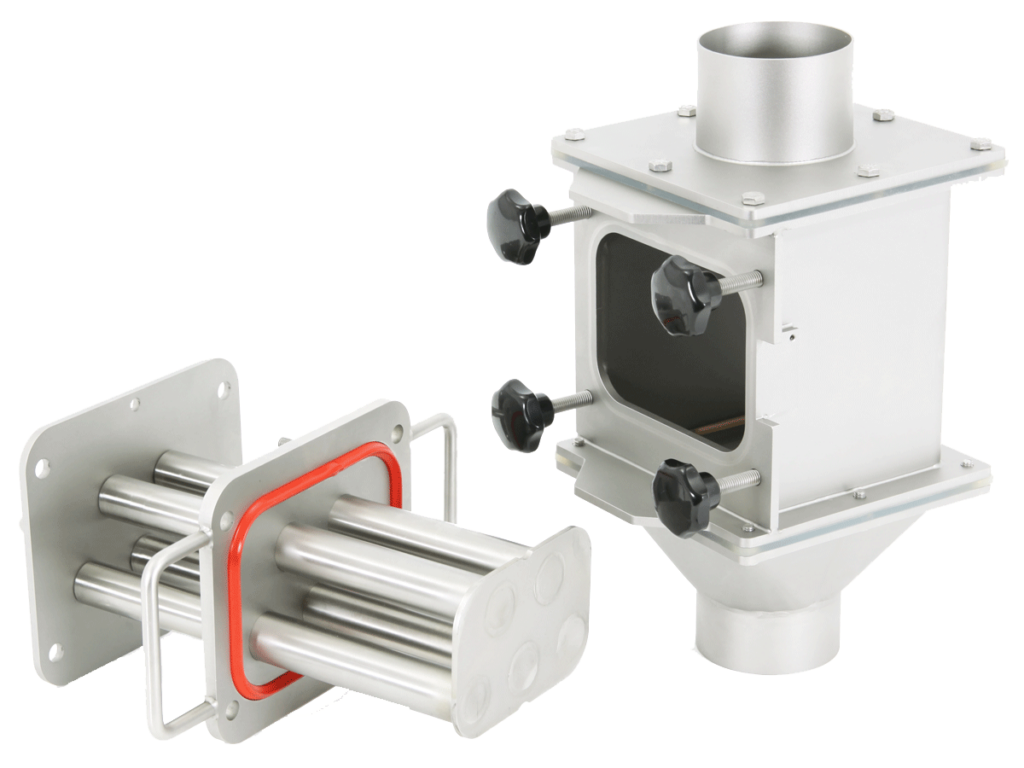 Goudsmit Cleanflow magnets (magnetic separators with drawer/extraction) are magnetic separators built into a housing, equipped with powerful neodymium magnetic rods. They filter out small iron-containing impurities down to 30 µm from powders and granulates in gravity chutes systems as well as in low-pressure pipe systems.
The powerful neodymium magnetic rods are positioned directly in the product flow, ensuring optimal magnetic contact and removal of iron-containing impurities.
Possible applications in: plastics, food, pharmaceutical, and ceramic industries. The systems are available with either manual quick-cleaning, semi-automatic cleaning, or automatic cleaning with/without product flow interruption. They are divided into two groups – static Cleanflow magnets and rotating Cleanflow magnets.
Optimal magnetic contact
Captures iron and weakly magnetic particles
Max. particle size 10 mm
Available in standard, food-grade, or pharmaceutical-grade versions
Equipped with neodymium magnetic rods
Static Cleanflow magnets
Suitable for granulates and dry, free-flowing powders.
Rotating Cleanflow magnets
Suitable for powders and granulates with poor flowability.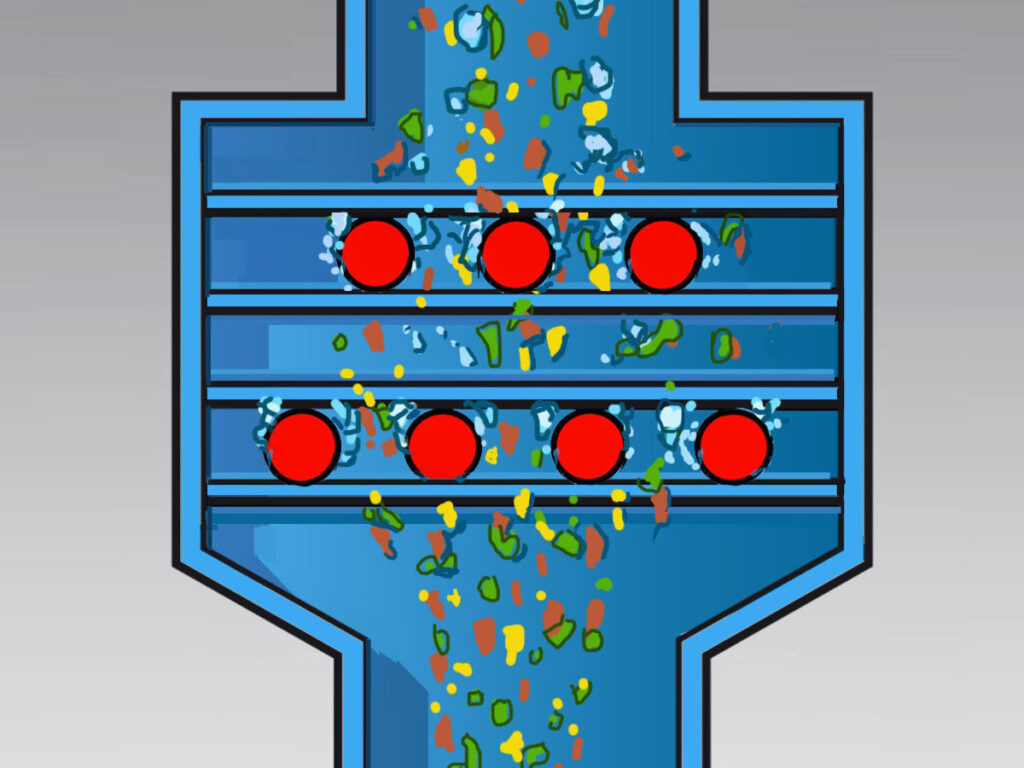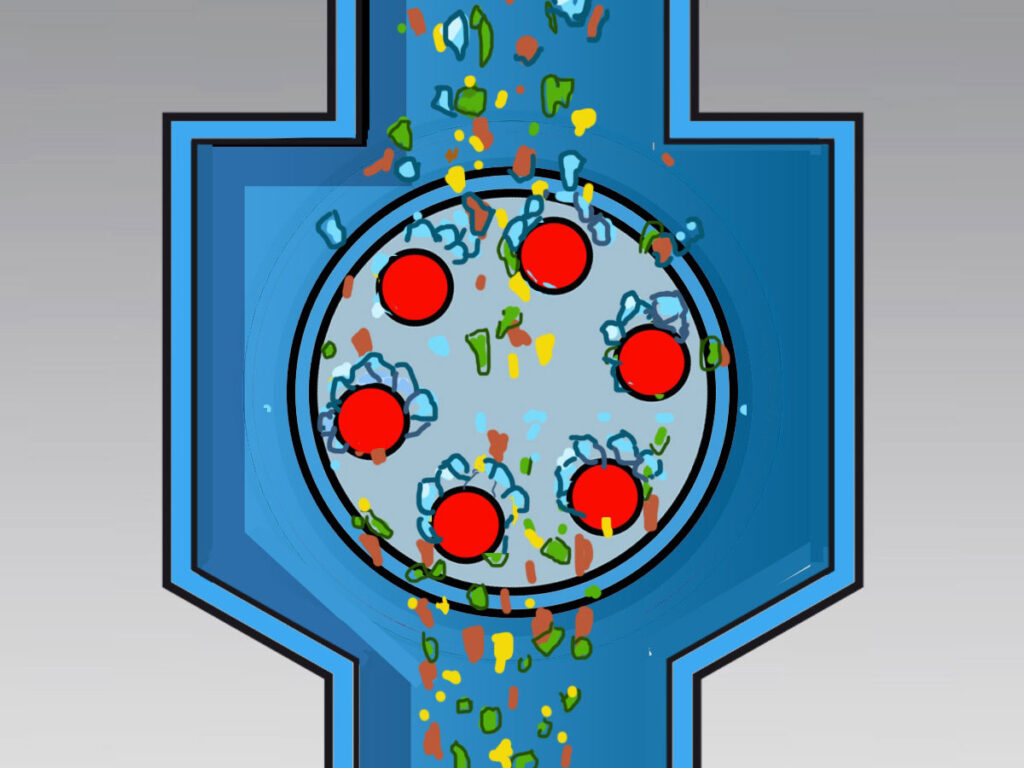 "Watch a selection of our Cleanflow magnets in this YouTube video.