Temporary attachment of steel objects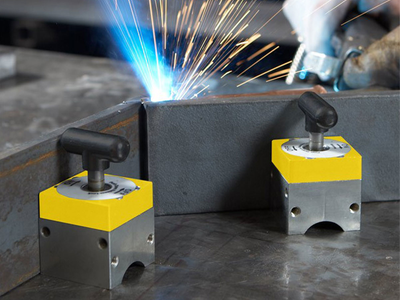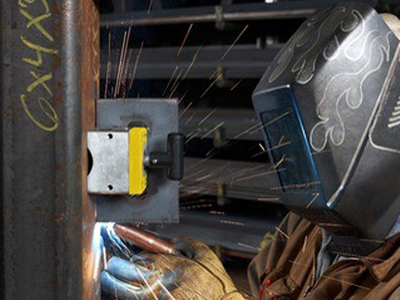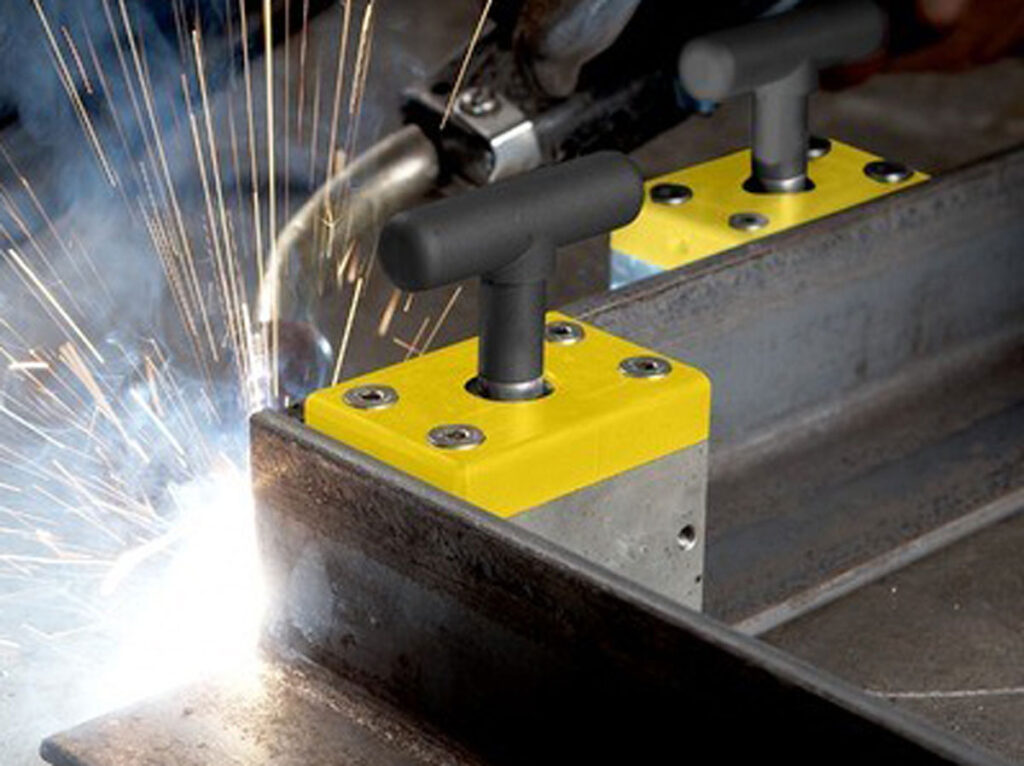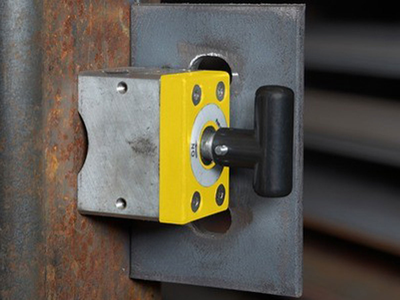 "MagSquare" holding magnets – also known as magnetic welding holders or magnetic clamps – are used for temporarily securing steel objects in any desired position. They can be useful, for instance, during welding, grinding, or polishing.
These holding magnets are both quick and safe to use.
Advantages of holding magnets:
They are compact
They have a manually switchable magnetic field
They have multiple applications
They are magnetic on 3 sides
They have a maximum holding force of 4,500 N.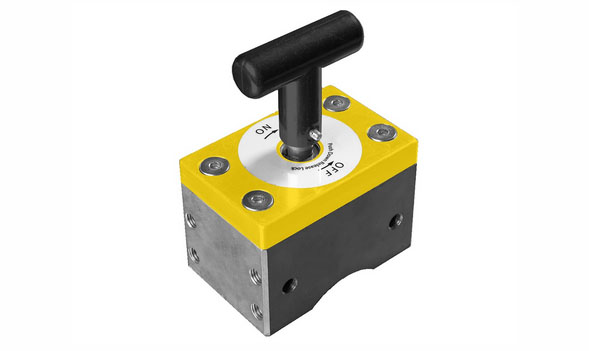 Examples of using holding magnets