For processing large product quantities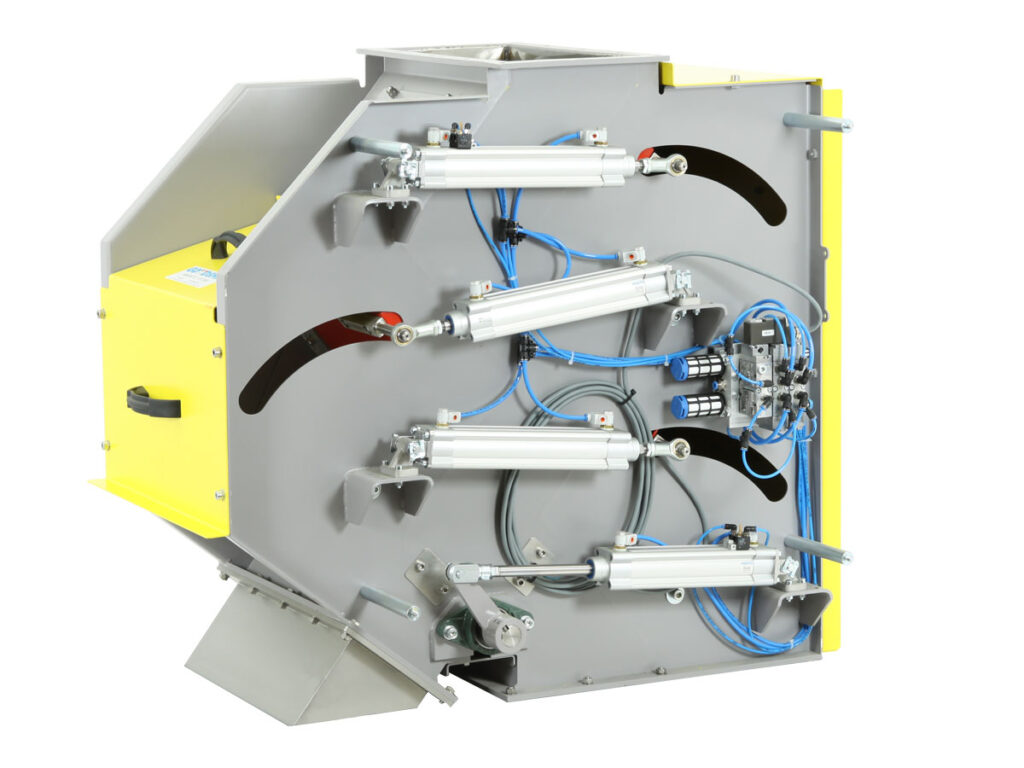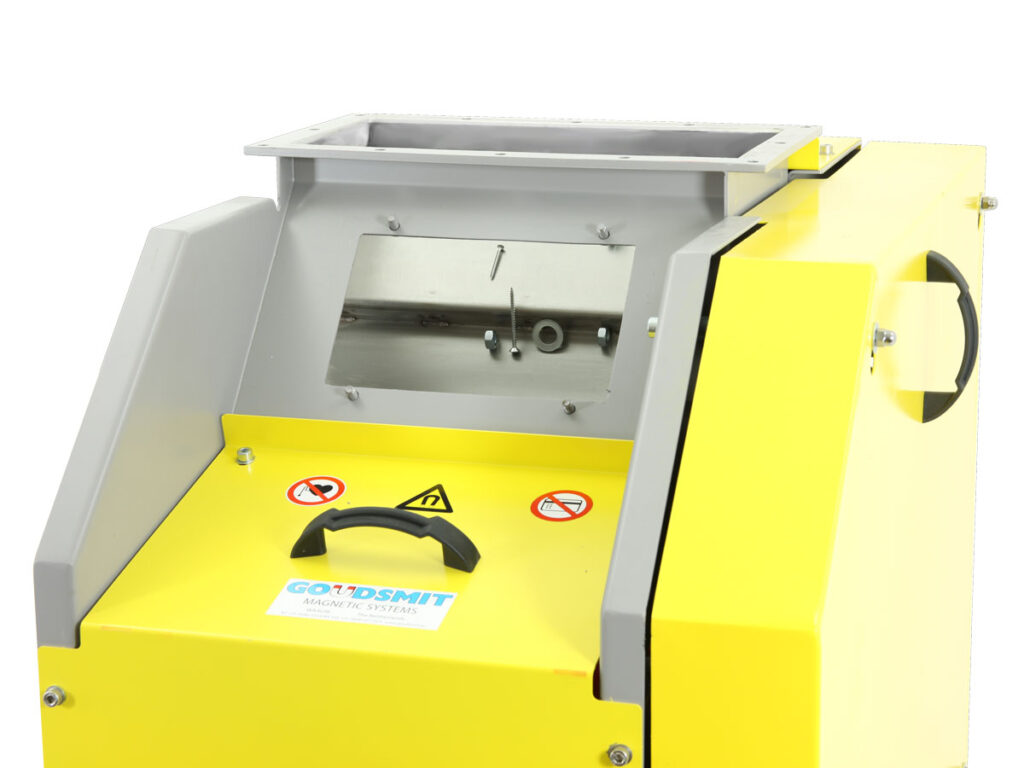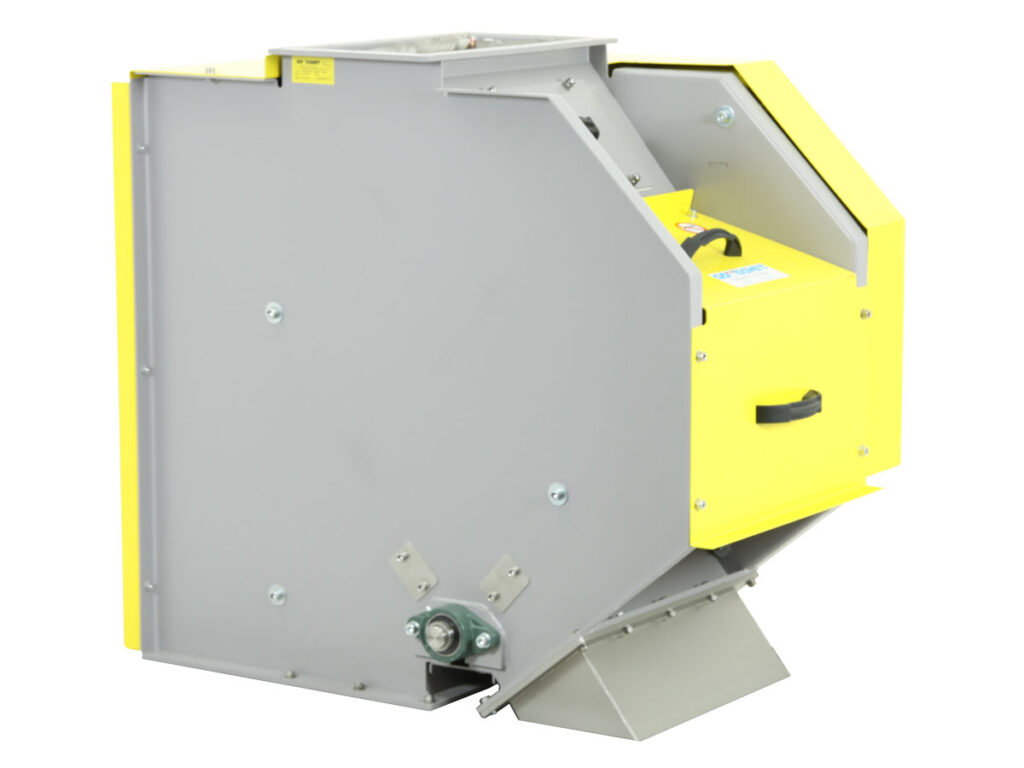 Goudsmit Cascade Magnets filter ferromagnetic (Fe) particles such as iron and steel from granulates, fibers, and coarser materials in high-capacity gravity chutes systems.
The robust cascade-shaped housing forces the product to pass closely by the three plate magnets. The plate magnets are positioned outside the product channel, allowing the product flow to pass through unhindered. This allows for handling large capacities while achieving a high degree of separation.
Cascade Magnets filter out iron impurities ranging from 0.5 – 50 mm. They are cleaned automatically.
Cascade Magnets are used in industries including bulk, feed, plastics, recycling, and ceramics.
Capacity up to 300 m³/h
Captures Fe particles from 0.5 mm
Max. particle size 50 mm
ATEX II 1/2 D
Automatic cleaning (discontinuous)
Construction & Function
The robust housing features three cascade stages as standard. Each stage is equipped with a plate magnet facing the outer side of the housing. These plate magnets have a powerful and deep magnetic field that attracts ferrous particles from the product flow. The plate magnets retain the iron particles until the plates are cleaned automatically.
The third stage is equipped with an extra-strong Neodymium magnet to achieve an even better separation efficiency.
During the cleaning of the plate magnets, the product flow needs to be interrupted. After a start signal is sent, the cleaning process is carried out entirely automatically through a pneumatic frequency circuit.