Recovery of metals from waste materials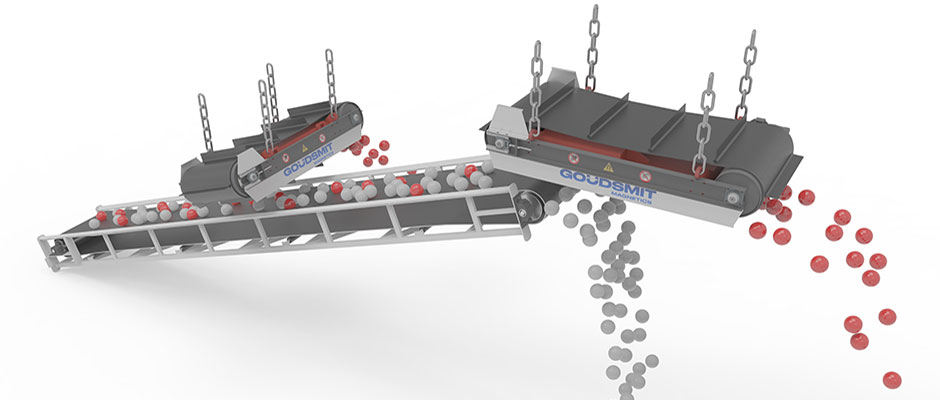 Goudsmit has developed a range of separators capable of extracting metal particles from waste materials for recycling. The systems can sort product streams, separate metals from each other or from other materials. They can eliminate the presence of metallic impurities from raw materials or capture valuable metals from product streams.
Goudsmit's magnetic separators for the recycling industry feature an extremely robust construction, ensuring optimal performance even under the most demanding conditions. In several cases, a number of separators are combined by placing them in series.
In-house test center at Goudsmit in the Netherlands
Delivered according to customer needs and requirements
Combined Fe and Non-Fe separation possible
Quality and reliability
Combined separation of ferrous and non-ferrous metals A Goudsmit Eddy current separator or NF separator (eddy current separator) is a metal sorting unit that allows
read more »